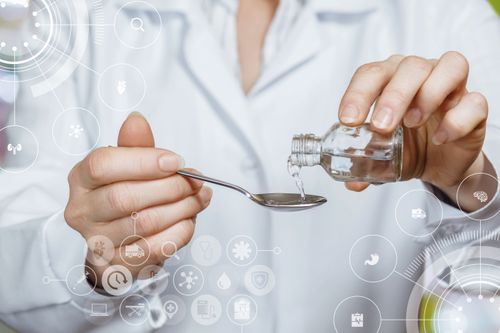 At Roger's Family Pharmacy, we provide excellent customer service in all that we do. We know you expect more from your pharmacy, and we have more to offer.
We provide special services like medication compounding, immunizations, prescription delivery, and much more.
Simplify My Meds
Roger's Family Pharmacy is pleased to offer the Simplify My Meds, the first and only coordinating refill service offered in the Yankton area. We will contact your doctor in advance, when necessary, so everything can be picked up or delivered once a month, every month. Due to State and Federal law the pharmacy is unable to accept returns on medications once they leave the pharmacy. Therefore, when your Doctor makes changes with your medications, it will be your responsibility to call and let us know. Either stop by or call Roger's Family Pharmacy and one of our knowledgeable staff members will work with you to coordinate all your medications.
Pill Bars
Does someone in your family need a little extra help keeping their medications organized and remembering when to take them? We can help! We will fill their pill bars for them and deliver them to their home (within Yankton city limits) every 2 weeks. Special arrangements can be made for out-of-town patients. If additional security is required, we can place the medications in a small, locked dispensing machine that dispenses the medication only at the appropriate time each day. This is a wonderful way to keep patients healthy, happy, and in their own home!
Automated Medication Dispensers
If you or your loved one has difficulty remembering to take their medicine on time or at the correct intervals, we have a solution. We can place the medication in a small, locked, medication dispensing machine that will allow access to the correct medicine at the correct time. The only requirement is a wall power outlet and the ability to hear the high pitched alarm that sounds when it's time to take the medication. This is another great way to keep patients healthy, happy, and in their own home.
Assisted Living Facilities
We can continue to serve our patients who have moved to several assisted living facilities in the community of Yankton. If you are interested in any of these assisted living services, please contact our pharmacy at 605-665- 8042.
Immunizations
Our 3 pharmacists are certified to administer both influenza and shingles (Zostavax) vaccinations. The shingles vaccine requires you to have a prescription from your doctor. We will bill your insurance or Medicare for the vaccines.
Medicare Part D Counseling
Do you have questions about Medicare Part D? Are you just plain confused? We can help you figure out which program is best for you by printing out a comparison.
OTC Medications
We have a full line of over the counter products, both name brand and Leader Brand Generics. We carry vitamins, herbal products, cold and flu remedies, first aid care, eye care, hearing aid batteries, daily hygiene products, digestive products. If you need something that we don't carry, we will gladly order it for you and have it within 1 business day.
Compounding
The staff at Roger's Family Pharmacy understands that giving bad tasting medicine to children can be a challenge. Using our years of experience with compounding and flavoring we can make many medicines much more palatable. We also can compound many tablets and capsules into liquid formulations. We use the Flavorx medication flavoring system to offer many flavors from Apple to Watermelon and many in between. The last thing parents need to face when their child is sick is a battle over bad tasting medicine. Let us help remedy that battle with Flavorx. There is a minimum charge of $2.99 to reflavor medications.
Some of the flavors we offer are:
Apple
Banana
Bubble gum
Cherry
Grape
Lemon
Orange
Raspberry
Strawberry
Vanilla
Watermelon
And many more
We also offer non-sterile compounding - At your doctor's request, we can compound topical creams, ointments, and gels as well as oral solutions. Just bring us the prescription and we'll get started!